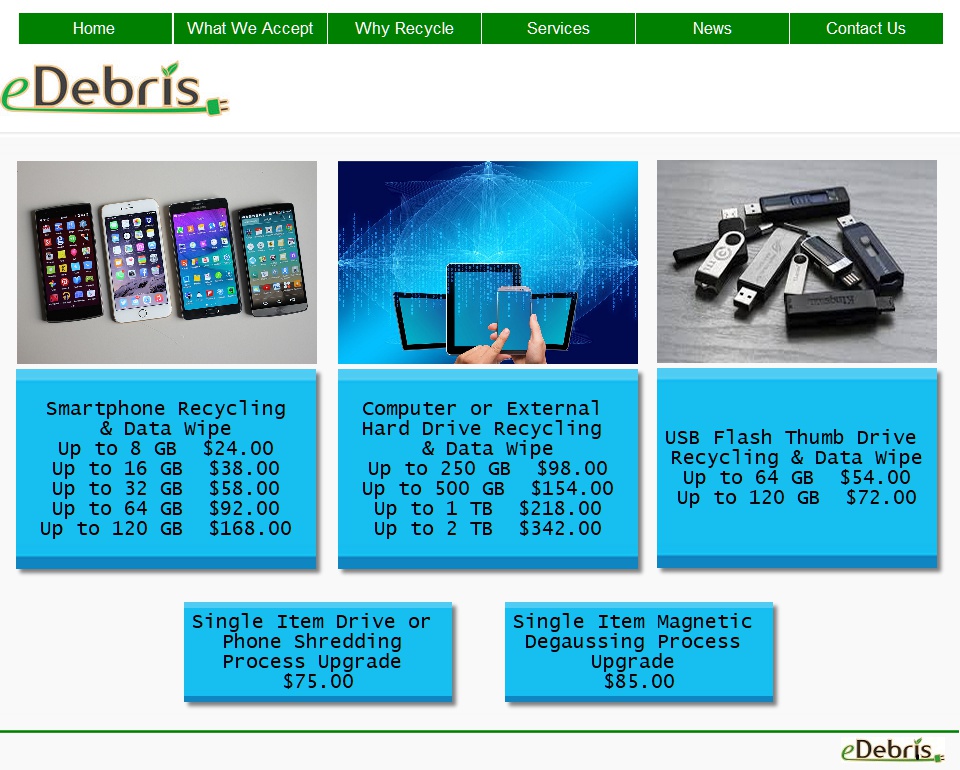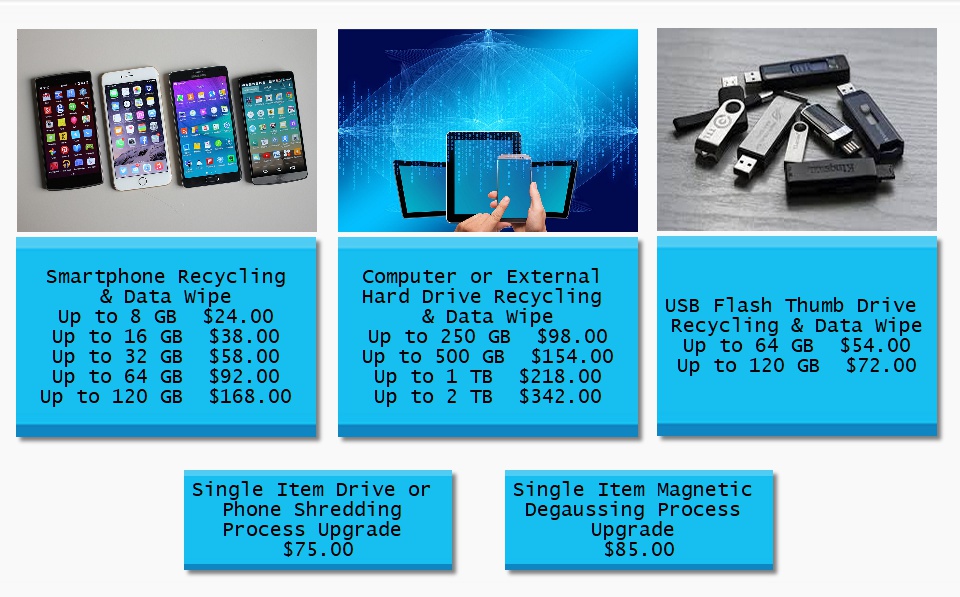 Recycling eWaste is easy with eDebris!

What Items Does eDebris Accept?

Air Conditioning Units
Audio Equipment (Stereos, MP3 players, CD Players, etc.)
Cables and Cords (power cables, video cables, good or shredded condition)
Camera / Video Equipment
CD, DVD, or BluRay Disks
Cellular, Mobile, and Portable Phones
Computers (Desktops, Laptops, Servers)
Small Electronics
Ink Cartridges (Used, expired, or just plain useless for you)
Memory / Flash Cards / USB Thumb Drives
Monitors
Network Devices (routers, modems, etc)
Office Equipment (copiers, fax machines, postal machines, etc)
Pagers / Answering Machines
Peripherals (keyboards, mice, etc)
Printers
Rechargeable Batteries
Televisions
Used or Out Dated Software
Video Game Consoles and Games

If you don't see it listed, just ask! We will either accept the item, provide removal services, or do our best to assist you in finding a facility that does!

We apologize but do not accept large appliances; however provide removal services for some of these items. Please email support@eDebris.org for more information.


Copyright eDebris, Inc.

This domain has expired. To avoid losing your domain name, please log in your Control Panel and renew it!